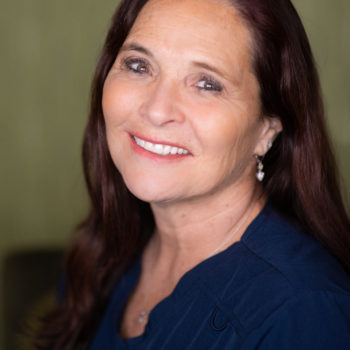 Linda
Clinical Coordinator
LINDA
I was born and raised here in Arvada. I love the outdoors-walking, working in my yard, and going to the mountains. I have one son who works for Arvada Fire as a paramedic. I spend as much time as I can with him and his family. I love orthodontics. I have been working in the orthodontic field for 29 years. I love seeing and getting to know the patients and parents each month. And I love to see the happy smiles when patients get their braces off!
KIM
I have been a dental assistant since 2015, and I'm really passionate about dentistry. My favorite thing about working at Dixon Orthodontics is getting to know my patients and watching them grow throughout their treatment! In my free time I love spending time in the sun, traveling, drawing, and staying active!
Allanis
Schedule Coordinator
ALLANIS
I have been working at Dixon Orthodontics since 2016, helping patients schedule their appointments and answering questions. As a native Spanish speaker, I am especially able help answer questions for our Spanish speaking patients. My favorite thing about orthodontics is seeing patients happy with the results of their treatment. I also likes to do things outdoors and spend time with family and friends.
Casey
Orthodontic Assistant
CASEY
My name is Casey and I joined the Dixon team in 2018. I am originally from Tennessee. One of the most rewarding things about being an orthodontic technician is the happiness and appreciation our patients give us for what we do. I enjoy making people more confident in themselves and helping them achieve better bite function with every appointment.
Shi-Fawn
Orthodontic Assistant
SHI-FAWN
I am originally from Arizona, and moved to Colorado after my time with the United States Army was over. My job in the military was dental assisting and that was where I grew to appreciate the dental field. I love working in ortho because it brings me joy to know that I helped create beautiful smiles. In my free time I enjoy going on hikes with my boyfriend and three adorable dogs.
CLAIRE
I fill various roles in the office, including bookkeeper, marketer, human resources manager, treatment coordinator, and overall systems coordination. My favorite thing about working in the dental industry is being able to reach out to our surrounding communities and get to know teams, clubs, fellow business owners, fellow dental professionals, school administrators and volunteers, and all of our neighbors. We believe in treating every patient with respect and practicing orthodontics with integrity, and I am happy to share that with everyone who walks in the door.