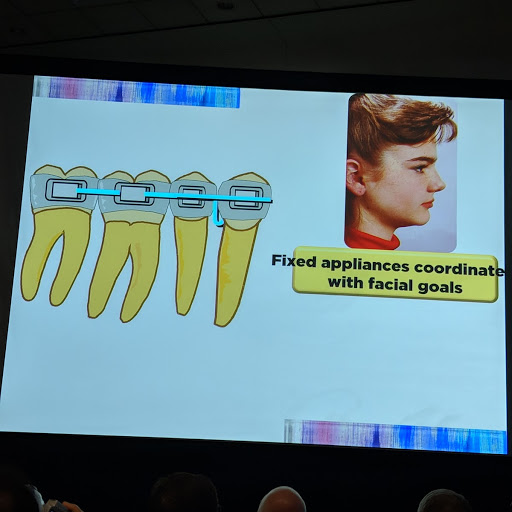 Boards, Studying and Fried Chicken: My weekend at the AAO
Every year orthodontists from across the globe get together to learn and socialize with old friends and new at the American Association of Orthodontics annual meeting. This years meeting was in Los Angles and it did not disappoint. My educational wing man for these events has always been my brother Spencer who is a practicing orthodontist in southern Idaho. With him as a sidekick we have traveled the country, seen the sights, eaten the food, and learned the most up to date findings of orthodontic research and practice.
Our main goal this year was to get ready for the American Board of Orthodontics board certification test. It's an in person oral examination that I will be taking this fall to receive my Board Certification. The course was packed to capacity and we were able to review and learn all of the deep knowledge that will translate into beautiful smiles for our patients. We reviewed growth and development, chronological age vs. skeletal age, cephalometrics, and other interesting topics that relate to orthodontic treatment. It reminded me of being back in residency hitting the books. It was fun.
For a little entertainment we decided we should go to the movies because Hollywood and everything is right there. It seemed like an LA thing to do. We also went to the Pantry Cafe a number of times. The Cafe has been open in continuous operation 24 hours a day since 1924. I can recommend the pancakes, philly cheese steak, and fried chicken. It was all good. It's cash only but they do have an ATM onsite so no worries.
All and all it was a good weekend of learning and catching up.